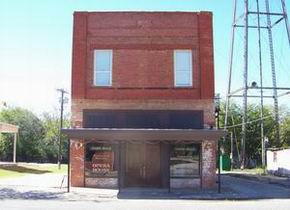 The Caddo Mills Historical
Society Museum
The Caddo Mills Historical Society is happy to announce the opening of the Caddo Mills Museum.
It is located on the second floor of the old Opry House in Caddo, just across the street from City Hall.
For additional information, hours of operation, and special arrangements please contact Bobby Harper at 903-460-6243.
If you want to do a complete tour of the museum, please allow approximately two hours,
as we have several hundred pictures dating back to the 1850s. If you have ever lived in the Caddo area or have family
from there you will find the museum extremely interesting. If you have pictures, artifacts, or stories about the area,
we would love to discuss them with you. Hope to see you there soon."
Bobby Harper 903-450-6243
Barney Bethea 903-454-3656